Management Is Too Important To Leave To Managers | Corporate Skinner Box | Employee Speech Rights | Open Offices | Open Secrets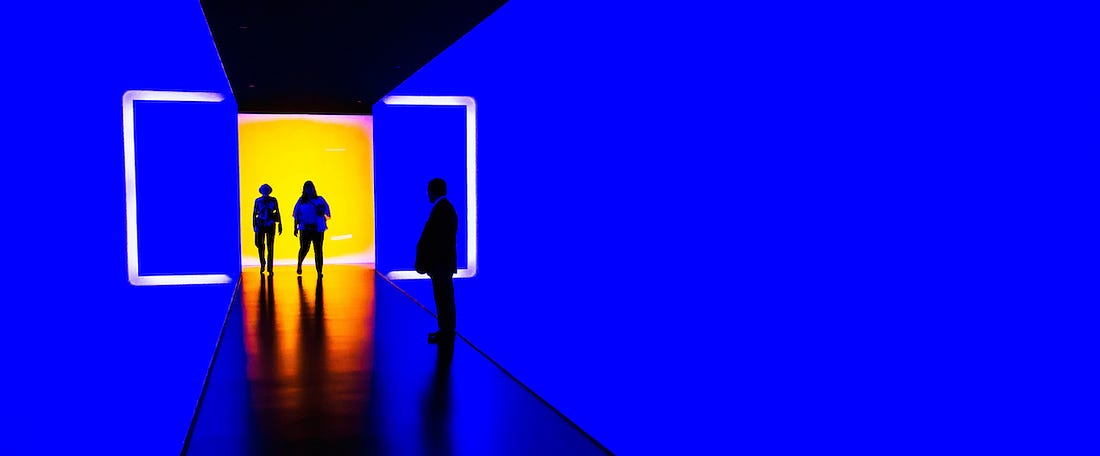 Beacon NY - 2019-01-18 — Back from a trip to Qingdao China. About which more soon.
…
If you're getting this you probably signed up at workfutures.org (or one of its predecessors) or stoweboyd.com. If someone forwarded this to you, sign up here.
Consider becoming a paid sponsor to support our work, and to receive in-depth investigative reporting and discounts to other events, reports, and activities.
---
Links
No boss? No thanks. Why managers are more important than ever. | Nicolai Foss and Peter Klein go after 'bosslessness' as 'one of the biggest new management fads'.
Unfortunately, the bossless-company narrative is dead wrong. It misunderstands the nature of management, which isn't going away, and it is based on questionable evidence. Given these fundamental defects, this narrative is potentially harmful to managers, students and policymakers.
My thoughts at Its Bosses All The Way Down, but the short version is in the quote of the day, below.
:::
Closing the Culture Gap | DeAnne Aguirre, Varya Davidson, and Carolin Oelschlegel treat 'business culture' as some sort of lever that company leaders push on to make things happen. The authors just barrel ahead as if this is a given, that the 'normal business' perspective on 'cultural change' translates to getting everyone 'aligned' around a vision that the C-Suite and management cadre think is necessary to remain or become competitive. It is implicitly not about becoming a revolutionary, postnormal company. It's about becoming more 'collaborative', 'innovative', 'customer-centered', and 'agile' -- whatever those mean.
Here's a quote that shows one of the mistaken ideas that animate a great deal of the folklore about managing company culture like an 'asset':
Focus first on adopting the few critical behaviors that matter most — tangible actions that, if practiced more often at every level, can help shift the culture. Cultures don't change quickly, but a disciplined focus on these "critical few" can accelerate and catalyze a purposeful evolution.

As people begin to adopt the behaviors, take time to recognize and reward those people for focusing on those behaviors, too.
But such intercessions -- based on rewarding certain behaviors, and by extension, punishing others -- will fail. Alfie Kohn wrote, in Science Confirms It: People Are Not Pets,
Even though the average American corporation resembles a giant Skinner box with a parking lot, no controlled study has ever, to the best of my knowledge, found a long-term enhancement in the quality of work as a result of any kind of incentive or pay-for-performance plan.
As she points out, social psychology has led us to understand that as soon as people are rewarded for doing something they tend to lose interest in whatever they had to do to get the reward. It seems counterintuitive, but much of human nature does when viewed through the lens of 'normal' business logic, that would like to ignore the complexities of human aspiration.
The key to culture is not extrinsic rewards, but clearing away the barriers to the expression of intrinsic motivations, like the drives for autonomy, mastery, purpose, and gaining the respect of those we respect. Forget the carrots and the sticks: people are better than that. Or as Kohn puts it,
The problem is the outdated theory of motivation underlying the whole idea of treating people like pets — that is, saying: Do this, and you'll get that. [...] The best that carrots — or sticks — can do is change people's behavior temporarily. They can never create a lasting commitment to an action or a value, and often they have exactly the opposite effect … contrary to hypothesis.
:::
Private employers: You can't forbid your workers from talking to journalists | Frank LoMonte shares a new paper from the Brechner Center for Freedom of Information that explains the limits of private employer's control over employees' interactions with the media:
In a newly published white paper, lawyers with the University of Florida's Brechner Center for Freedom of Information explain that federal labor law forbids private-sector employers from barring their employees from speaking to the news media without supervisory approval.

The First Amendment does not apply to decisions made by private employers, but workers in the private sector enjoy some free-speech protection courtesy of the National Labor Relations Act ("NLRA").

Congress enacted the NLRA in 1935 to guarantee workers the right to engage in "concerted activity" to improve working conditions. The National Labor Relations Board ("NLRB") has interpreted the statute to apply to discussing workplace issues with the media, because workers may seek public support to change their employer's practices. So, in the board's view, a policy requiring employees to keep all work-related information confidential — or to clear all interactions with journalists with a corporate P.R. office — is an unlawful labor practice.
So, while the First Amendment does not apply to private employers, employees still have protections from employers who might like to silence them.
:::
Why companies are still designing open plan offices | Katharine Schwab plows old ground, but I like the six office plans that broke the mold.
:::
Why Open Secrets Exist in Organizations | Insiya Hussain and Subra Tangirala ask an important question:
Why do issues remain open secrets in organizations where multiple employees know about a problem or a concern, but no one publicly brings it up?
The results of their research are stark:
As issues become more common knowledge among frontline employees, the willingness of any individual employee to bring those issues to the attention of the top-management decreased. Instead of speaking up, what we observed among our participants was something like the bystander effect, a psychological phenomena describing how people stay on the sidelines as passive bystanders, waiting for others to act rather than do something themselves.

[...]

Indeed, our research shows that when multiple individuals know about an issue, each of them experiences a diffusion of responsibility or the sense that they need not personally take on any costs or burden associated with speaking up. They feel that others are equally knowledgeable and, hence, capable of raising the issue with top management. They find it convenient to psychologically pass on the accountability of speaking up to others, and this makes them less likely to speak up themselves.
And of course, it's dangerous to speak up, so the bystander effect wins out.
It's behind the HBR paywall, but worth using one of your free monthly article to read.
---
Quote of the Day
The real misstep here is thinking of bosslessness as the aim of the revolution in work: it's not.
| Stowe Boyd, It's Bosses, All The Way Down
---
crossposted from workfutures.org.